Special Economic Zones in Saudi
Saudi Arabia Introduced Its First Special Economic Zones in 2023
The newly introduced Special Economic Zones present immense opportunities for international investors across a number of high-growth sectors
Key facts about Saudi special economic zones
Driven by Vision 2030, Saudi Arabia is rapidly transforming its national economy, focusing on diversification and private sector growth. This transformation has led to the establishment of Special Economic Zones (SEZs) in Saudi — an initiative that offers unparalleled advantages to 100% foreign-owned businesses that want to set up operations within the Kingdom.
How to leverage the special economic zones in Saudi
You must understand the regulatory intricacies to eventually enjoy the benefits of special economic zones. The path to successfully expanding to the Kingdom can sound rather complex — from building a relationship with the Ministry of Investment in Saudi Arabia (MISA) to figuring out the nuances of local regulations.
Seize the momentum of this transformation and become a part of Saudi Arabia's mega-growth market.
The five Special Economic Zones (SEZs)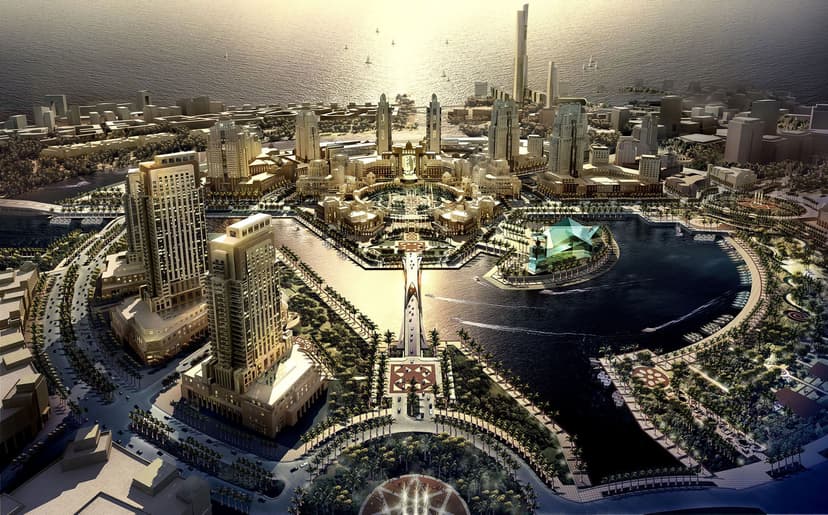 West: King Abdullah Economic City (KAEC)
KAEC's position along the Red Sea provides access to key global markets like Africa and Europe.
Key Information:
Province: Makkah
Size of the zone: 60km2
Located at the heart of the Red Sea and close to African markets
Focus Sectors:
Automobile supply chain and assembly
Consumer goods
ICT (Electronic light manufacturing)
Pharmaceuticals
Medtech
Logistics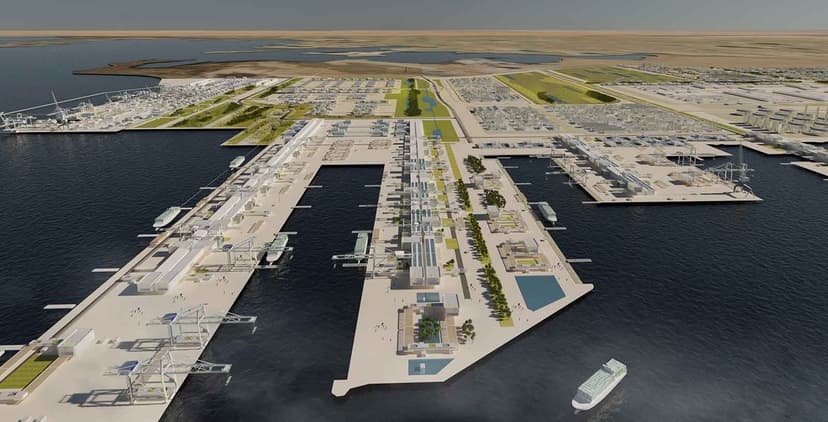 Northeast: Ras Al Khair
Ras Al-Khair Special Economic Zone is building on established maritime industries in the area to grow this cluster and become a key regional player, driving toward Saudi Arabia's target of developing a $14B maritime industry.
Key Information:
Province: Eastern Province
Size of the zone: 20km2
Located in Ras Al-Khair Industrial city, giving access to global markets
Focus Sectors:
Shipbuilding and MRO
Rig platforms and MRO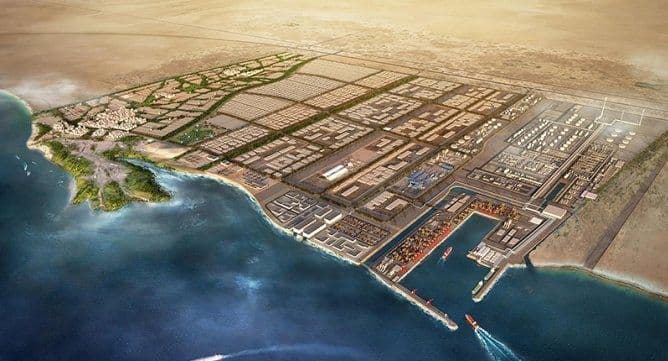 Southwest: Jazan
Jazan SEZ will enable Saudi Arabia's strong mining industry to play an increasingly important role in global construction and processed metals and minerals markets.
Key Information:
Province: Jazan
Size of the zone: 24.6 km2
Ideal Red Sea location in close proximity
to key mines and industrial assets
Focus Sectors:
Food Processing
Metal Conversion
Logistics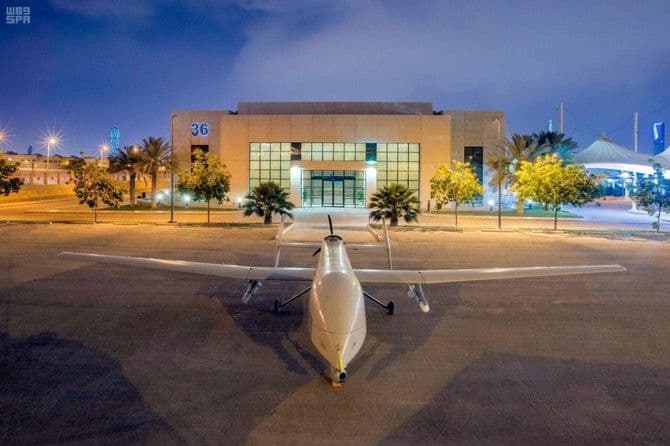 Central (Riyadh) Cloud Computing in King Abdulaziz City for Science and Technology (KACST)
This zone is different from the others in that it lacks a central physical location. However, it is focused on a sector that has a projected growth of $13bn investments (FDI & Domestic Direct Investment) by 2030 across Data and AI sectors.
Key Information:
Location: Innovation Tower at King Abdulaziz City for Science and Technology (KACST)
Headquarters in Riyadh with the ability for businesses to build and operate data centers from all over the kingdom
Focus Sectors: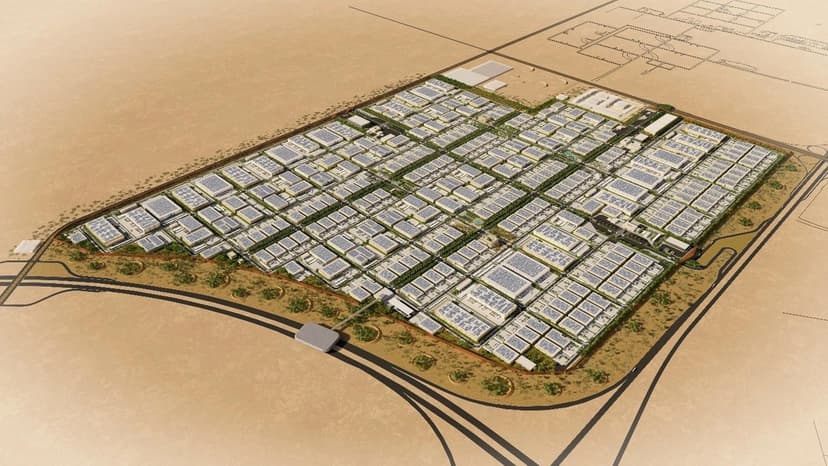 Central: Special Integrated Logistics Zone
This zone aims to make Riyadh one of the top urban economies in the global economy.
Key Information:
Location: Adjacent to the
King Khalid International Airport
Province: Riyadh
Centrally located in Riyadh with air connectivity
Focus Sectors:
Consumer products
Computer parts
Pharmaceuticals
Nutritional and medical supplies
Aerospace spare parts
Luxury goods, jewelry, and precious metals
The government is expected to publish more information about the special economic zones soon.

Sources: The National News & Invesment Policy Hub & https://sez.ecza.gov.sa/en/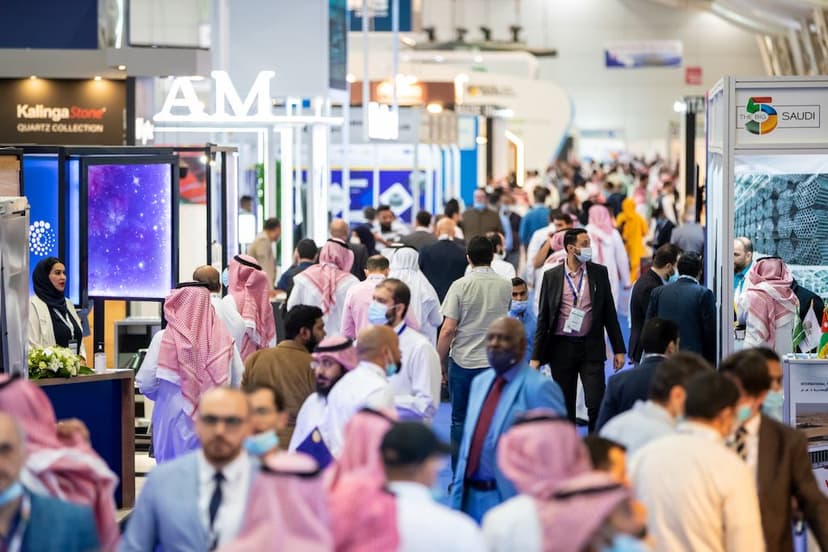 Empowering businesses with substantial advantages
Tax Advantages
While the usual corporate tax rate is marked at 20%, companies in SEZs can benefit from a reduced corporate tax rate of 5% for foreign-owned businesses in Saudi Arabia. They also provide exclusive exemptions on capital transfers. The aim of these compelling financial incentives is to revolutionize business expansion opportunities in the region.
Hiring Flexibility
SEZs are moving toward a more flexible approach to Saudization, working on incentivizing foreign-owned businesses with a relaxed quota system. While the current policy requires 25% to 33% of service company employees to be Saudi nationals, the SEZs will likely ease up these requirements for companies on a case-by-case basis.
Targeted sector growth
With a razor-sharp focus on specific sectors, including logistics, pharmaceuticals, and MedTech, Special Economic Zones (SEZs) are more than just economic zones — they represent innovation hubs designed to provide a unique environment where the most future-forward industries can realize their full potential as disruptive forces.

Set Up and Scale Your Business in Saudi Arabia
Join 450+ Companies Who Expanded to the Kingdom with AstroLabs