Saudization
Driving Economic Growth with Local Talent
Saudization, also known as Nitaqat, is the Saudi government's policy of increasing the number of Saudi nationals employed in the private sector.
The Importance of Saudization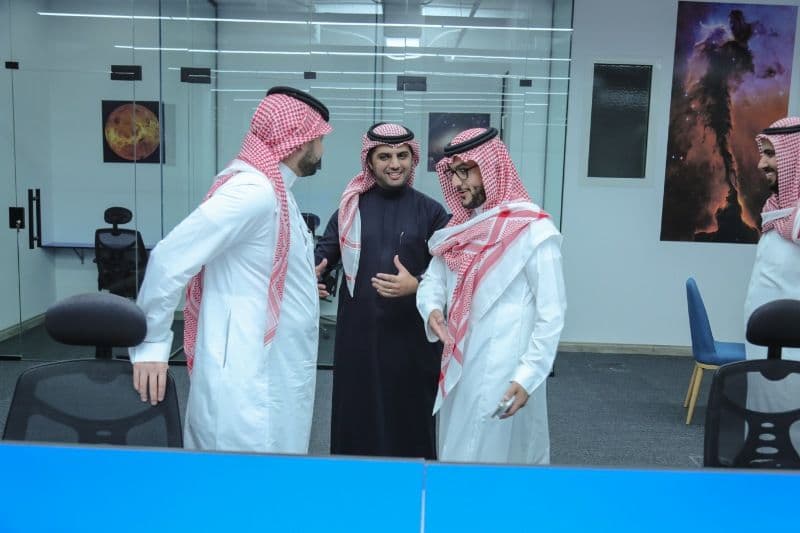 What is Saudization?
Saudization, or the Nitaqat program, is a transformative initiative designed to boost employment rates among Saudi nationals within the private sector. It's envisioned as both a solution toward economic stability and progressive development, as well as a commitment to local talents and to ensuring they play the biggest role in shaping Saudi's future.
To make this vision a reality, companies in Saudi Arabia are required to remain compliant by meeting a specified quota of employing Saudi nationals, which ensures the workforce is a cooperative mix of local and international expertise.
Meeting Saudization requirements is an opportunity for businesses to position themselves strategically in Saudi's rapidly evolving market. It also helps build the perception that the company is not only invested in profits but wants to contribute to the nation's socio-economic development.
Saudization rates and reserved jobs
So, what does this mean for your business?
Calculating Saudization rates is an intricate process assessed based on three factors:
Saudization Percentage (Saudi Employees)
Entity Size (Total Employees)
Entity Classification (Activities)
For example:
For international companies entering Saudi, their second employee after the General Manager must be Saudi national.
1 Saudi national is sufficient up until 5 total employees in the company
Companies with more than 100 employees must have a Saudization rate of at least 30%.
(the above can also vary per sector or license type)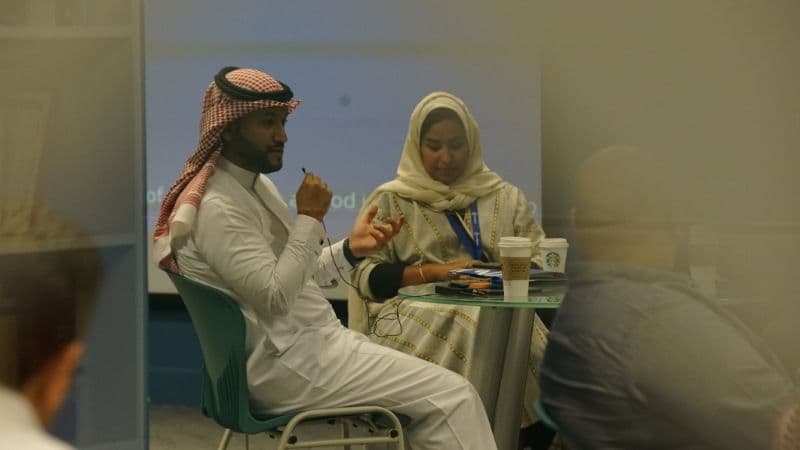 Other interesting facts about Saudization
Companies not meeting the criteria are not able to attain the Saudization certificate which is required for bidding on Etimad and other public sector projects.
There is no difference in quotas for men and women
A Saudi employee with salary less than SAR 4,000 is counted only as 0.5 person towards the Saudization quota
Employing 1 person with disability counts as 4 persons towards the quota
All GCC nationals are counted towards the Saudization quota
A Saudi employee who is registered under two companies is counted towards the first company's quota only
The Saudization program (Nitaqat) then assigns organizations a company-specific Nitaqat status. 
Some occupations are reserved for Saudi nationals only, including Senior HR Manager, Personnel Specialist, Recruitment Clerk, Government Relations Officer, Director of Labour Affairs, and more.

Learn more about the Nitaqat Program here.
FAQs
The minimum salary for a Saudi National is 4500 SAR, However a experienced Saudi National would have a Salary of 8000 SAR to 13,000 SAR depending on their experience and exposure.

Set Up and Scale Your Business in Saudi Arabia
Join 450+ Companies Who Expanded to the Kingdom with AstroLabs