Events Sector in Saudi Arabia
One of The Most Happening and Exciting Sectors with a Plethora of Untapped Opportunities
As Saudi Arabia diversifies its economy, the events sector has emerged as key driver of growth.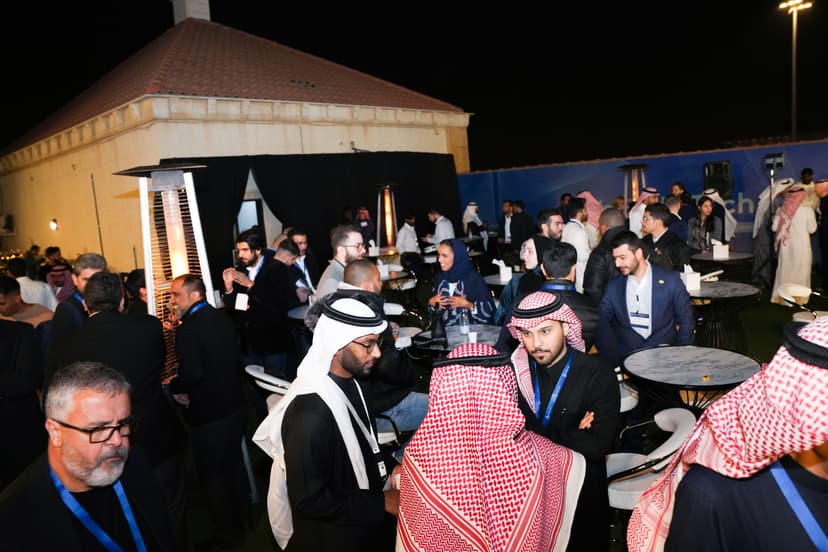 Events Investment Fund in Saudi
With the introduction of the Events Investment Fund (EIF) in 2023, launched by His Royal Highness Prince Mohammed bin Salman bin Abdulaziz, Crown Prince and Prime Minister, the Kingdom is setting the stage to become a global powerhouse of culture, entertainment, sports, and tourism.
Under the Vision 2030 initiatives, the events industry has emerged as a powerful catalyst for economic development in Saudi Arabia, building a sustainable foundation and investing in robust collaborations to elevate both local companies and international enterprises.

Key facts about events sector in Saudi
$17.6 billion
The expected size of the events industry by 2031
$2 billion
Investments in sports events in 2023
31.1% of the market
Represented by sports events
10% growth every year
Is expected for the concert segment until 2031
Top events projects in Saudi Arabia
The future of the events industry in Saudi
Over the past four years, Saudi Arabia has hosted an astounding 120 million people at events around the country, clearly illustrating the entertainment sector's potential and appeal. However, this is just the beginning. With a streamlined licensing process and a commitment to growth, the Kingdom is a perfect destination for your next event venture.
Why choose Saudi?
The numbers speak for themselves. From a valuation of $6.1 billion in 2021, the events industry is projected to skyrocket to $17.6 billion by 2031.
Simplified licensing
Since 2019, Saudi Arabia has implemented a new online system that makes event licensing a breeze. Following the launch of the new system, the General Entertainment Authority (GEA) has issued over 11,000 licenses for a range of entertainment events.
Diverse audience
The ages 21–40 demographic is leading the charge, having contributed over $489.8 billion to the market in 2021. Projections estimate a 10% rise in spending in the next 10 years. This young demographic has both varied interests and spending power, which presents a golden opportunity for companies within the entertainment industry.
Sports boom
Now is the time to tap into the sports segment — the biggest contributor to the market in 2021! We're likely to see this trend continue in the future as the government has announced more investments into private sector sports clubs, sponsorships, and tournaments — think FIFA, the World Cup, and more.
Some interesting events happening in Saudi Arabia
Get an idea about the diversity of the event sector in Saudi Arabia from the list of interested events hosted in KSA.
Business
Emerging Tech Summit | November 8-9, 2023 | Riyadh
Leap 2024 | March 4-7, 2024 | Riyadh
Saudi International Investment Forum | October 29-31, 2023 | Riyadh
Global AI Summit | February 13-14, 2024 | Riyadh
Future Minerals Forum | January 24-26, 2024 | Riyadh
Sports
Formula E World Championship | January 29, 2024 | Diriyah
Saudi International Golf | February 1-5, 2024 | Riyadh
Dakar Rally | December 31, 2023 - January 15, 2024 | Yanbu - Dammam
Super Globe | October 12-18, 2023 | Dammam
Saudi Esports Summit | February 15-16, 2024 | Riyadh
Music
MDL Beast Soundstorm | December 1-3, 2023 | Riyadh
Riyadh Season (various concerts and other events) | October 2023 - March 2024 | Riyadh
Jeddah Season (various concerts and other events) | June 2023 - August 2024 | Jeddah
Winter at Tantora (various concerts and other events) | November 2023 - February 2024 | Al Ula
MDL Beast XP (various concerts and other events) | Throughout the year | Riyadh
Other
Riyadh International Book Fair | October 1-10, 2023 | Riyadh
Jeddah Film Festival | April 17-24, 2024 | Jeddah
Diriyah Season (various cultural events) | October 2023 - March 2024 | Diriyah
Sharqiah Season (various cultural events) | November 2023 - February 2024 | Sharqiah Province
Red Sea International Film Festival | December 1-8, 2023 | Jeddah
Future outlook
Saudi Arabia's events industry is thriving. High-profile events are drawing in global audiences, boosting Saudi's international relations and local economy. Enhanced infrastructure, cultural exchanges, and media spotlight make the Kingdom a must-visit destination. This paints a bright future for event organizers and tourists alike.
FAQs
The Ministry of Culture organizes some national events, but the majority of sports and entertainment events are organized by many different parties within the cultural sector.
In the past years, Saudi Arabia has invested a lot in sports through its Public Investment Fund (PIF). Some of the sports that the country supports include football, Formula 1, boxing, tennis, horse racing, and golf. Saudia Arabia has announced its bid for the 2034 FIFA World Cup.
Yes, event management companies can be set up under the service license which allows 100% foreign ownership. You can learn more here.

Set Up and Scale Your Business in Saudi Arabia
Join 450+ Companies Who Expanded to the Kingdom with AstroLabs