Construction Sector in Saudi
The World's Leading Construction Ecosystem
Saudi Arabia is the place to be for architectural innovation and infrastructural development. If you're looking to enter the Saudi market, the construction sector offers immense possibilities.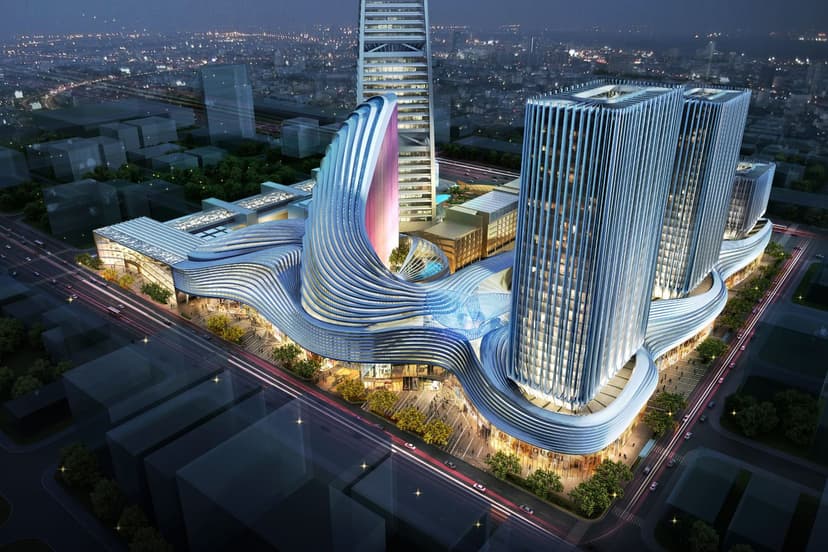 Under construction: Giga projects and Vision 2030
The construction sector in the Kingdom is a global leader with ample investment and employment opportunities for both local and international entities. With the rise of giga-projects and new promising infrastructure developments, Saudi Arabia attracts foreign-owned enterprises by creating a future that is as sustainable as it is innovative.
Saudi construction sector key statistics

Employment Growth
78% of respondents anticipate growth in the sector's workforce over the next 12 months.

Infrastructure Workloads
93% of Saudi respondents anticipate an increase in infrastructure workloads

Larger Profit Margins
53% of Saudi respondents expect growth in profit margins in the next 12 months. (Source: RICS Global Construction Survey)

New Business Inquiries
89% increase in new business inquiries. (Source: Arab News)
Saudi's top construction projects
Dive into a world where tradition meets innovation by exploring the Kingdom's top construction projects.
Each project is a testament to the nation's ambitious vision of fostering global partnerships and sustainable practices.
Vision 2030 drives the commitment for urbanization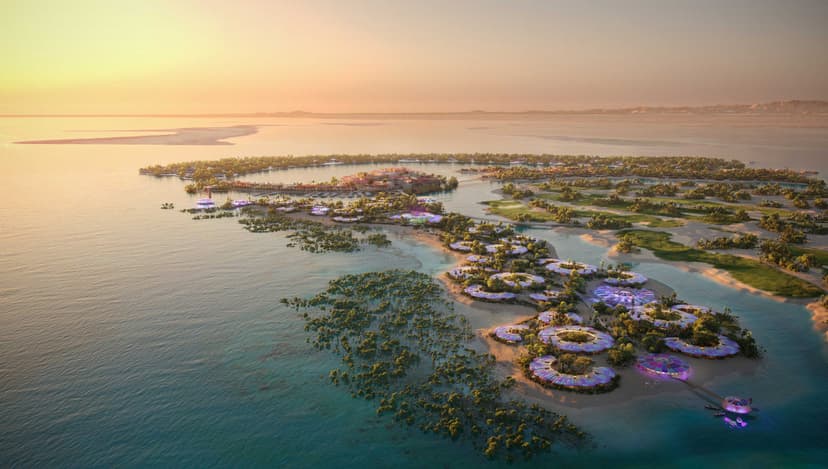 Saudi Arabia's construction sector is ripe for new investments and developments, as Vision 2030 drives the commitment for urbanization.
The Saudi government is investing heavily in new infrastructure and development projects, such as the $500 billion smart city NEOM and the regenerative tourism destination The Red Sea Global. These projects are creating a huge demand for construction services, and international construction companies have a significant opportunity to capitalize on this trend.
The Saudi government is also welcoming foreign investment and is providing incentives to attract international construction companies.
If you are an international construction company looking to expand your operations, Saudi Arabia is the perfect destination. With its strong economy, growing population, and ambitious development plans, Saudi Arabia offers a wealth of opportunities for construction companies.
Grankraft's Pioneering Expansion in Saudi Construction
For over two decades, Grankraft has been at the vanguard of customized construction, recently making its mark with the iconic Sheybarah Hotel on the Kingdom's Red Sea island. This landmark project was merely a prelude to the remarkable trajectory that would lead Grankraft to Saudi Arabia, inspired by the country's potential under the Saudi Vision 2030.

Grankraft's path to expansion was punctuated by the Sheybarah Hotel project, a beacon of hyper-luxury on the Red Sea, showcasing their expertise in specialized metals and full contracting. This venture underscored the importance of expert guidance when tackling new territories.
While incoming companies know they can benefit from favorable conditions in which to set up their operations in the Kingdom, the AstroLabs on-ground team supported Grankraft in approaching the right organizations and fulfilling the requirements to attain these advantages faster and smoother.

The CFO of Grankraft expressed the need for a market entry partner and said, "I would recommend company that is looking to expand to Saudi to find a local market entry partner like AstroLabs who can identify the needs from the authorities and use their local know-how to fast-track the process of expansion for businesses." By advising on the partnership structure and navigating administrative hurdles, AstroLabs ensured that Grankraft could focus on what it does best: innovating and constructing.

FAQs
You are able to bid on projects in Saudi Arabia using the Etimad Portal - to gain access to the portal, you need to set up a company in Saudi Arabia after which your company documents are utilized to create an account on the portal.

The construction sector in Saudi Arabia is divided into three sub-sectors.

1 - Construction
2 - Manufacturing of Construction Material
3 - Architecture and Engineering Consultancy

Depending on which category you fall under your requirements to set up will be different.

In case of "Construction" & "Manufacturing" you are allowed to have 100% Foreign ownership and no minimum share capital is required.

In case your business falls under Architecture & Engineering Consultancy you will need to find a local partner within the same niche and they will have a 25% share in the company in Saudi Arabia. Or Your business needs to have 10 Years of Experience and 4 branches and it will qualify for 100% foreign ownership for these activities.


Set Up and Scale Your Business in Saudi Arabia
Join 450+ Companies Who Expanded to the Kingdom with AstroLabs