Saudi Government Portals Management
Use Saudi Governmental Portals to Effectively Manage Your Business Compliance
Saudi Arabia has digitized over 6,000 government services, understanding the role of each portal is crucial for each business operating in the Kingdom.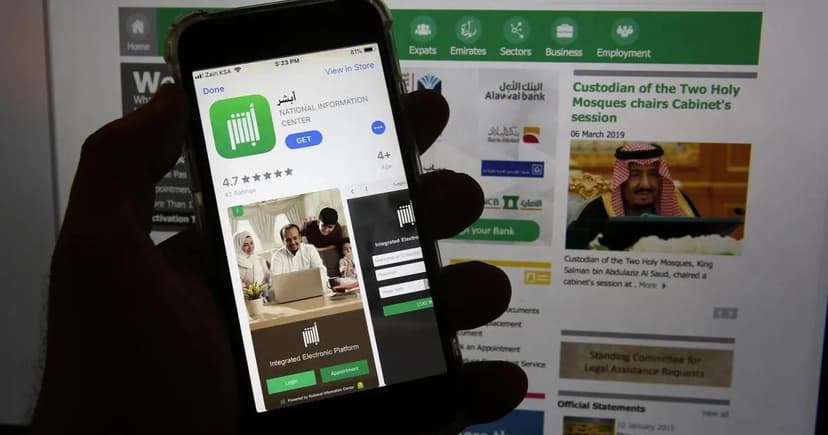 Why is Saudi governmental portal management important for running your business smoothly in the Kingdom?
From ensuring your business adheres to investment and commerce regulations (MISA, MoC) to managing labor and taxation aspects (MoL, GAZT) and ensuring product safety and municipal compliance (SPL, Mudad), each portal in Saudi Arabia serves a unique purpose.
Saudi Governmental portal management involves the use of various online platforms provided by the Saudi government to confirm your business operations are compliant, efficient, and transparent. These portals support various aspects of business management, including investment, commerce, labor, and taxation.
Learning how to manage these portals is imperative for businesses looking to set up shop in Saudi Arabia. So, don't let it be an intimidating and time-consuming task.
Key portals For managing your business in Saudi Arabia
MISA offers supportive and advisory services to organizations that plan to invest in Saudi Arabia. The portal allows businesses to apply for investment licenses online, issue the GM Visa, amend their licenses, and provide advisory on their expansion.
Riyadh (CoC) is a business portal through which companies can activate a business account, receive e-document certification, as well as manage business information. In Saudi Arabia, the CoC supports and represents the business community.
MoL oversees labor laws and regulations and ensures that the rights and obligations of both employers and employees are upheld.
GAZT is a government agency providing e-services under the Ministry of Finance, responsible for collecting taxes and zakat (net worth tax, a religious wealth tax).
SPL provides postal, shipping, and logistics services within Saudi Arabia and internationally. The SPL portal serves for registering the office address in KSA or for individuals to have their own home address. It has some other services such as P.O.BOX etc.
QIWA is a digital platform designed to streamline all services related to the labor market. Among the many electronic services, the platform offers an interactive Saudization plan and certificate.
Mudad is a payroll management system (WPS) issued by the Ministry of Labor that tracks and controls payroll violations and companies' compliance percentages as well as authenticating employment contracts.
Muqeem provides e-services for expats working and residing in Saudi Arabia, facilitating visa services, resident registration, renewals, and various other administrative processes efficiently online.
SBC is a new business platform that enables businesses to start operating and managing many government services from one place, such as e-commerce authentication, commercial registrations, company establishment, financial statements fillings, commercial register extract, etc.
GOSI provides social insurance services online. The platform allows you to manage all social-related activities and request certificates online.
MoC is Saudi Arabia's national portal for government services and information.
FAQs
Yes, we have a designated team of experts who manage all government portals to keep your firm compliant with rules and regulations to avoid fines and account blockages.

Set Up and Scale Your Business in Saudi Arabia
Join 450+ Companies Who Expanded to the Kingdom with AstroLabs